Raya Mansoor
Artist | Maldivian | 1996
"Our waters keep me inspired"
Raya Mansoor, co-founder of Oevaali Art Shop, is an Economics graduate, self-taught painter and designer. She enjoys working with acrylics on different surfaces, a medium that is fast drying, and made of pigments suspended in acrylic polymer emulsion.

Radiant, often colourful and bold, Raya's paintings connect to our beautiful island home. She takes great pleasure in painting the majestic sea creatures she has met in the Maldivian waters.
Explore
Raya enjoys working with acrylics, a versatile medium with unique characteristics that is not attainable with other media resembling watercolour or oil effects, giving the artist an enormous amount of creative freedom to create varying effects of detailing, density and transparency.
Exhibitions, Projects & Clients
Raya has been actively working with acrylics & mixed media from small sized to large scaled pieces, and provides the a full service personally for commissioned art pieces. From discussions with the client to capture and understand their interpretation of a memory, to providing rough sketches and going through approvals, regular updates of the whole process will be done within a well organised timeline with the exact date of completion.

"When I learned that they do custom-made pieces, I jumped on the opportunity and ordered a painting. My choice of coconut palms and palm fronds for the painting was my personal interpretation of the serene beauty and culture I have experienced in this country. In Ms. Raya's work, I found a lovely blend of both artistic skill and a story of my love for Maldives. They have become a little bit of Maldives that I will always take with me. I was also very impressed with Ms. Raya's professionalism and customer-oriented service. She invested time to understand what I wanted for the painting and maintained regular communication with me until the final product was delivered within the agreed timeframe" — Ms. Shoko Noda, Former UN Resident Coordinator and UNDP Resident Representative to Maldives


All Testimonials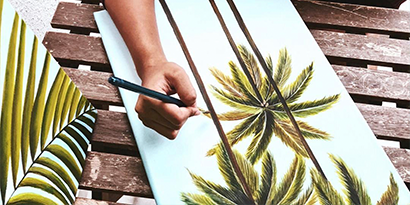 Art for Interiors: Ms. Shoko Noda
A 2-piece made-to-order acrylic painting for the Former UN Resident Coordinator and UNDP Resident Representative to Maldives.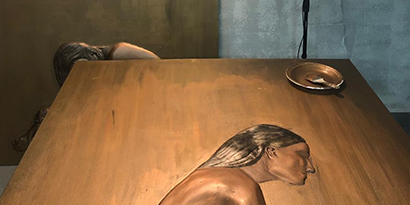 Art for Interiors: i45 Restaurant, Male, Maldives
A 3-piece mixed media series, hand-carved and painted with acrylics.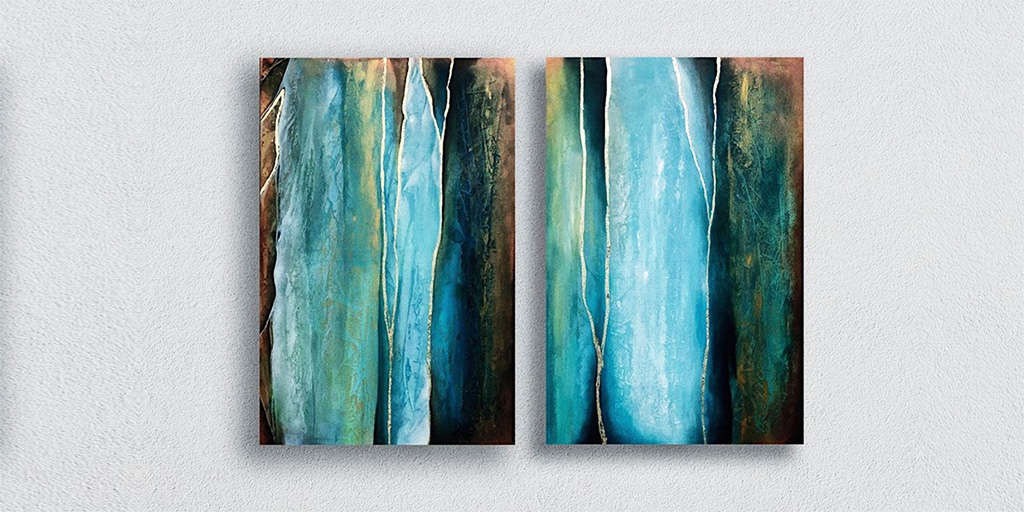 Art for Interiors: Individual
A 2-piece acrylic painting with earthy tones and gold leaf details for a home.