Art for Interiors
Interior designers, businesses, hotels and individuals have commissioned Oevaali Art Shop to create beautiful art pieces in an array of various mediums. Our Founders & Artists specialise in creating site-specific artwork and welcome the opportunity to work with interior designers and architects, resorts and hotels, individuals and curators to fill your spaces with colours of Maldives.

Review an array of mediums and Artists below at various budgets to compile a package for your space. At Oevaali Art Shop, individual Artists will work as a team within their respective mediums to create together a beautiful and coherent narrative based on your preferred styles, colour palettes and mood.


Acrylic Fine Art by Raya Mansoor
Radiant, often colourful and bold, Raya's paintings connect to our beautiful island home. She takes great pleasure in painting the majestic sea creatures she has met in the Maldivian waters.

She enjoys working with acrylics on canvas, a medium that is fast drying, and made of pigments suspended in acrylic polymer emulsion. It is a versatile medium with unique characteristics that is not attainable with other media resembling watercolour or oil effects, giving the artist an enormous amount of creative freedom to create varying effects of detailing, density and transparency.
Hire Raya Mansoor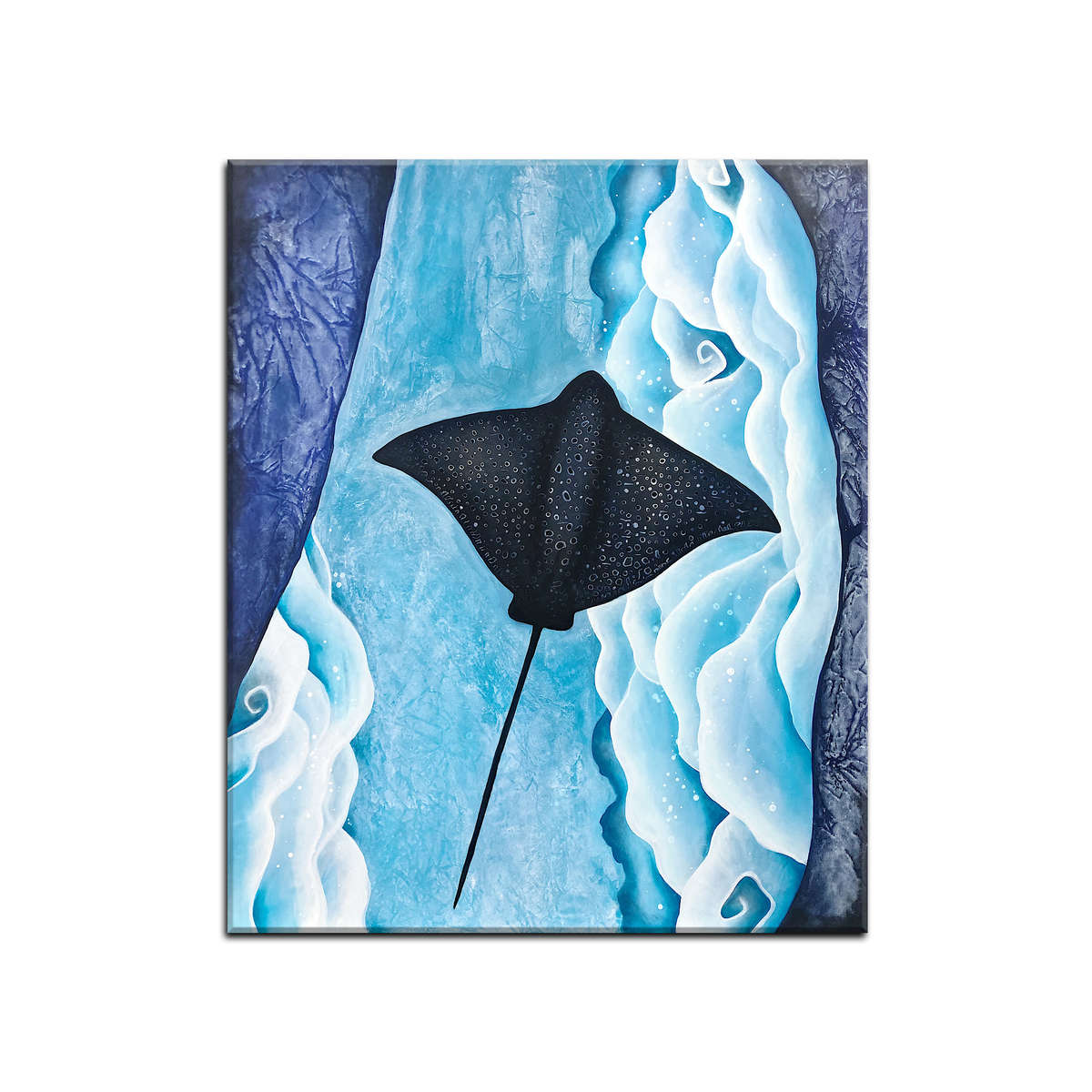 Resin & Ink Tondi by Raniya Mansoor
Raniya is passionate about creating art and design that is bold but simple, and meaningfully connected to the Maldivian islands. Resin is a fluid art medium that is poured onto a canvas or panel. In carefully measured proportions, the resins are mixed into vibrant pigments, powders and inks. With unlimited colour and composition opportunities, the art piece is built elaborately layer upon layer, adding small elements and textures that are manipulated with heat guns and palette knives. Perfected with a fire torch, fine details within the painting are sealed forever with each pour. Once fully cured, resin pieces are a paradox of delicate glass-like appearance and high durability; with Its lustrous, multi-layered and glossy finish.
Hire Raniya Mansoor
Mirror Art by Raya Mansoor
Rustic meets modern sleek in these hand-carved mirrors that are elevated to art. Perfect for adding style to your wall and brightening up your space, this mirror doubles as a unique wall decor to make a statement in your entryway, bedroom or the living room. These mirror art pieces are hand-carved and painted by Raya Mansoor, finished with a protective varnish.
Hire Raya Mansoor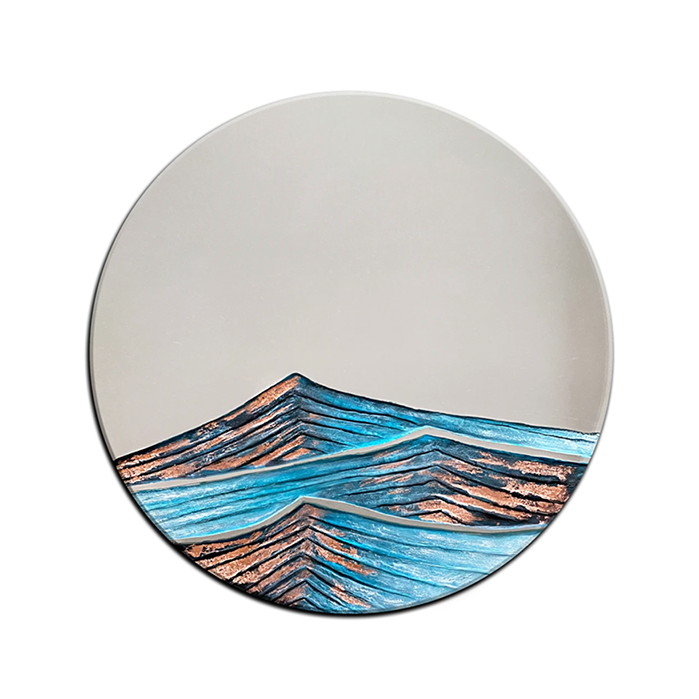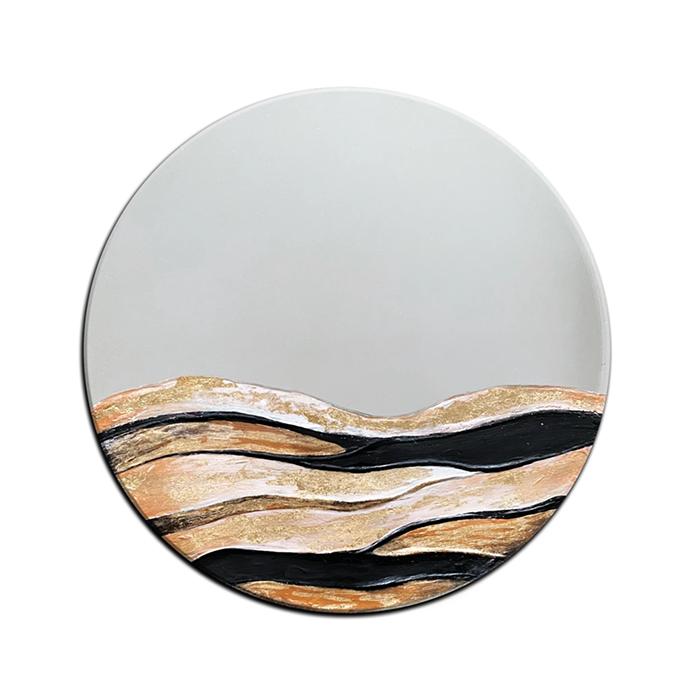 Alcohol Inks by Raniya Mansoor
Alcohol Inks create free-flowing textures, giving the artist enormous bandwidth to go from intense vibrance to moody subdued tones just by working with the concentration of the ink; reviving and reprocessing it layer by layer, giving finished pieces an ethereal look. Yupo paper is a great surface for smaller framed pieces, curing the artwork by evaporation, not absorption and perfect for letting these beautiful inks retain their saturation and crisp edges. For more elaborate or larger projects with this versatile medium, Raniya works on wood boards, and adds a top coat of glossy resin to seal, and ensure a high-end finish.
Hire Raniya Mansoor