Our Story
Dedicated to fine art and designing a life we love.

Founded in 2015 by sisters Raniya and Raya Mansoor, Oevaali Art Shop is managed and owned alongside partners Ali Ajikko and Imma Rasheed. Featuring 100% Maldivian art and design, Oevaali Art Shop is a premier and locally-loved lifestyle brand of art and products in the Maldives, inspired by the ocean and the seaside.

Take a visual walk through our journey and below!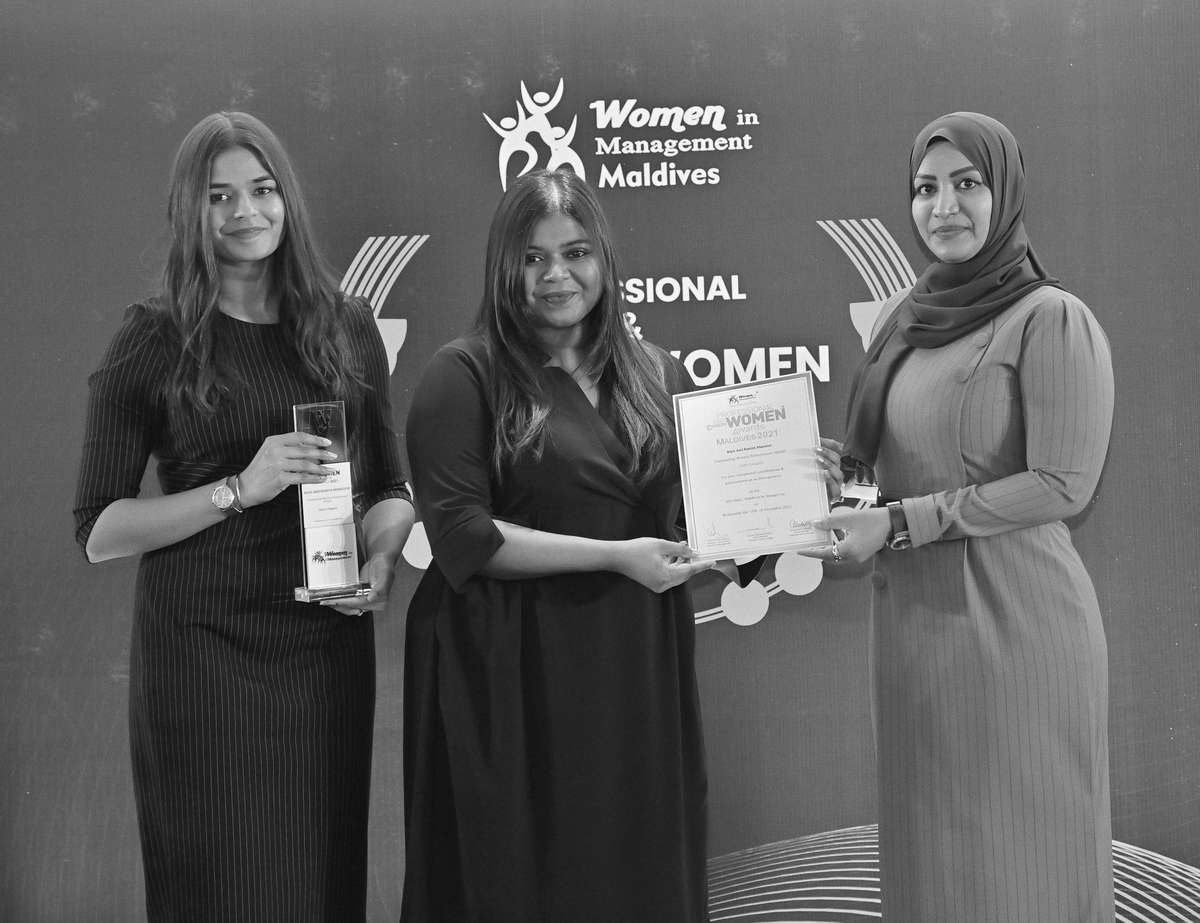 2021 — WIM Awards 2021 Outstanding Woman Entrepreneur
The sisters win Outstanding Woman Entrepreneur of the Year award at the WIM Awards 2021 December. WIM Awards celebrate the achievements of remarkable women who inspire those around them.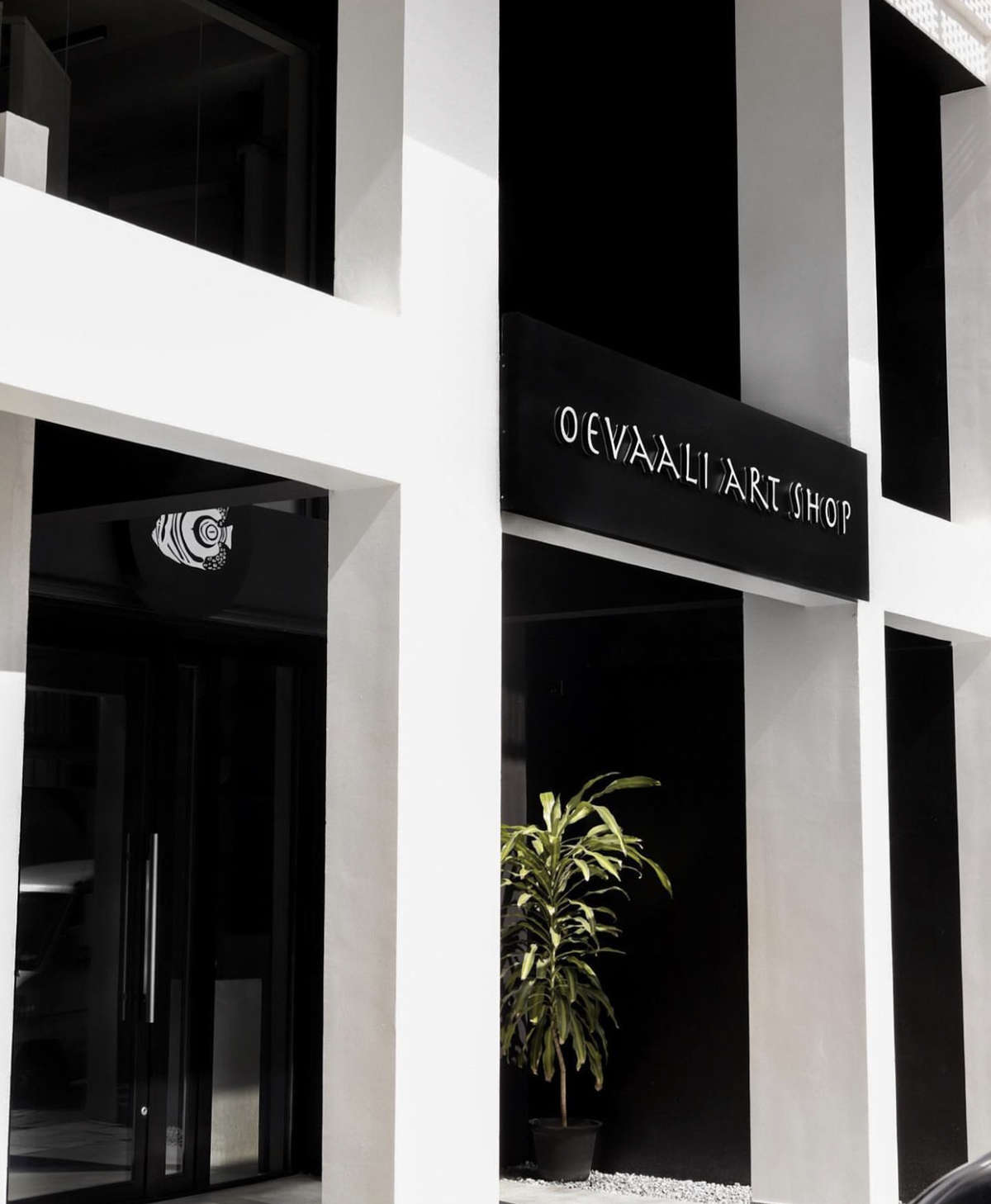 2021 — Moved to a new location in Malé Maldives
Oevaali Art Shop launched as an online store in 2015, and first opened doors in Male in September 2018, with a small boutique.

Almost six years after its founding, Oevaali Art Shop moved to a brand new location on 9 October 2021. Imagined and conceptualized by the Oevaali Art Shop Partners, engaging all-Maldivian architects, builders and artisanal crafters, from the showroom to the dedicated art gallery, the echoes of Oevaali Art Shop's love for natural textures, straight lines and contemporary minimalism can be perceived throughout the purpose-built 2-floor space.

The entrance, in a facade of charcoal black, glass and ornamental lights draws you in to the ground floor, home to Oevaali Art Shop's lifestyle collections, with the backdrop of seamless, concrete finished titanium floors, walls and ceilings. A black staircase leads to the next floor, up to an in-house Art Gallery and meeting spaces. Green potted plants throughout the shop and gallery resonate with the mesh of natural textures and modern finishes that is characteristic of Oevaali Art Shop's art and design philosophy.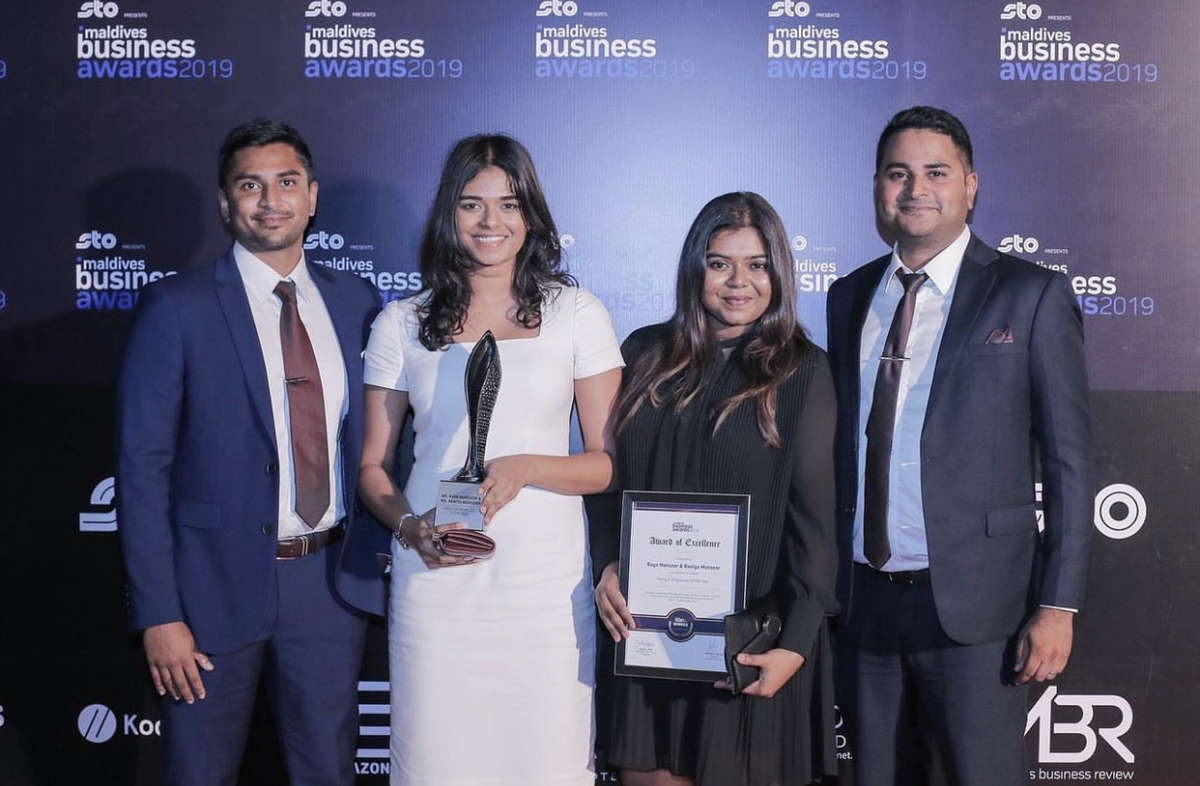 2019 — Maldives Business Awards 2019 Young Entreprenuers of the Year
The sisters win Young Entrepreneur of the Year award at the Maldives Business Awards 2019. Maldives Business Awards is the most prestigious award aimed towards the corporate society of the country; in the most holistic fashion. The multi-faceted and multi-layered judging process of the event makes MBA as the most comprehensive business award in the Maldives.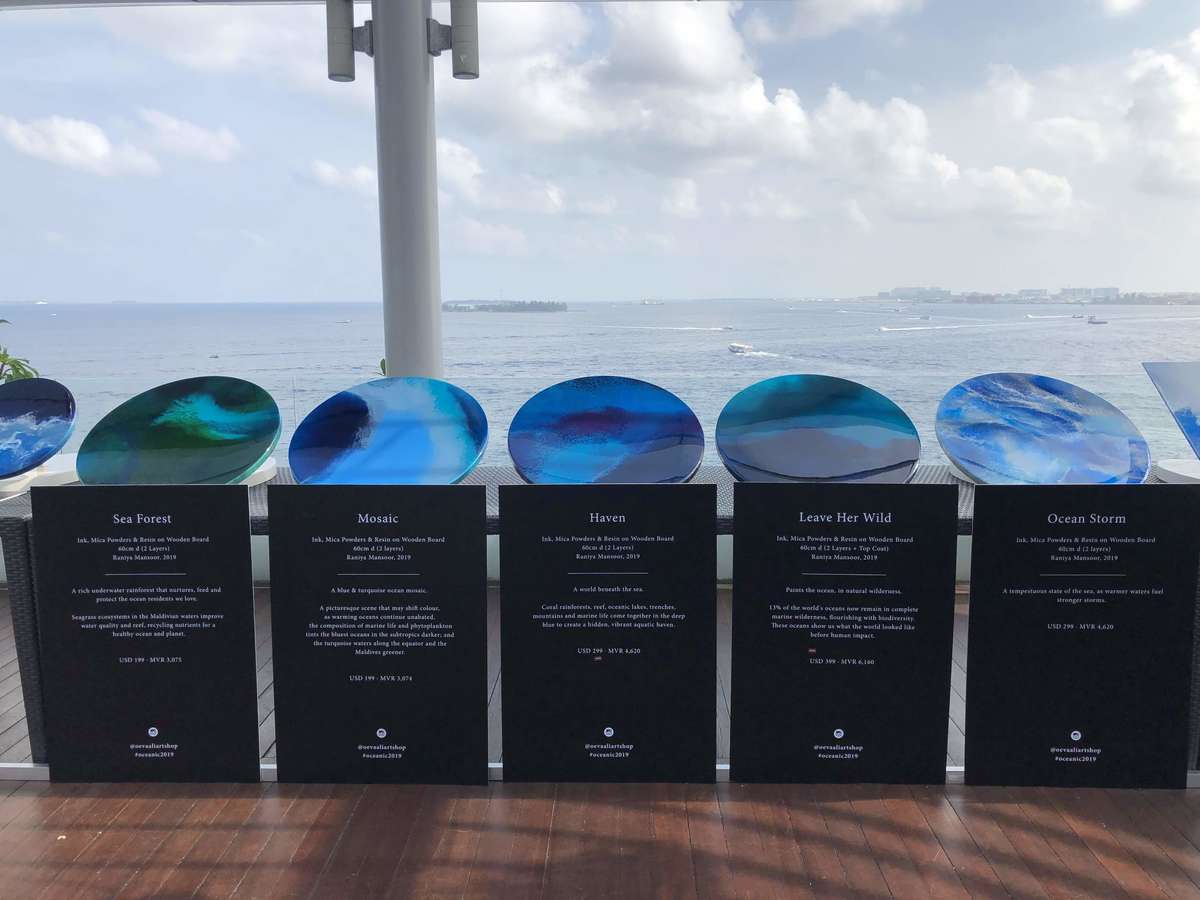 2019 — Second Annual Exhibition: Oceanic, 2019
Oevaali Art Shop's 2019 Exhibition OCEANIC draws from the naturally stunning geography and sea life of the Maldives. Featuring Acrylic Art, Clay Sculpts and Resin Art, we have re-imagined old favourites in a revival of our original Island Collection.

An event partnering with Dhiraagu, Maldives.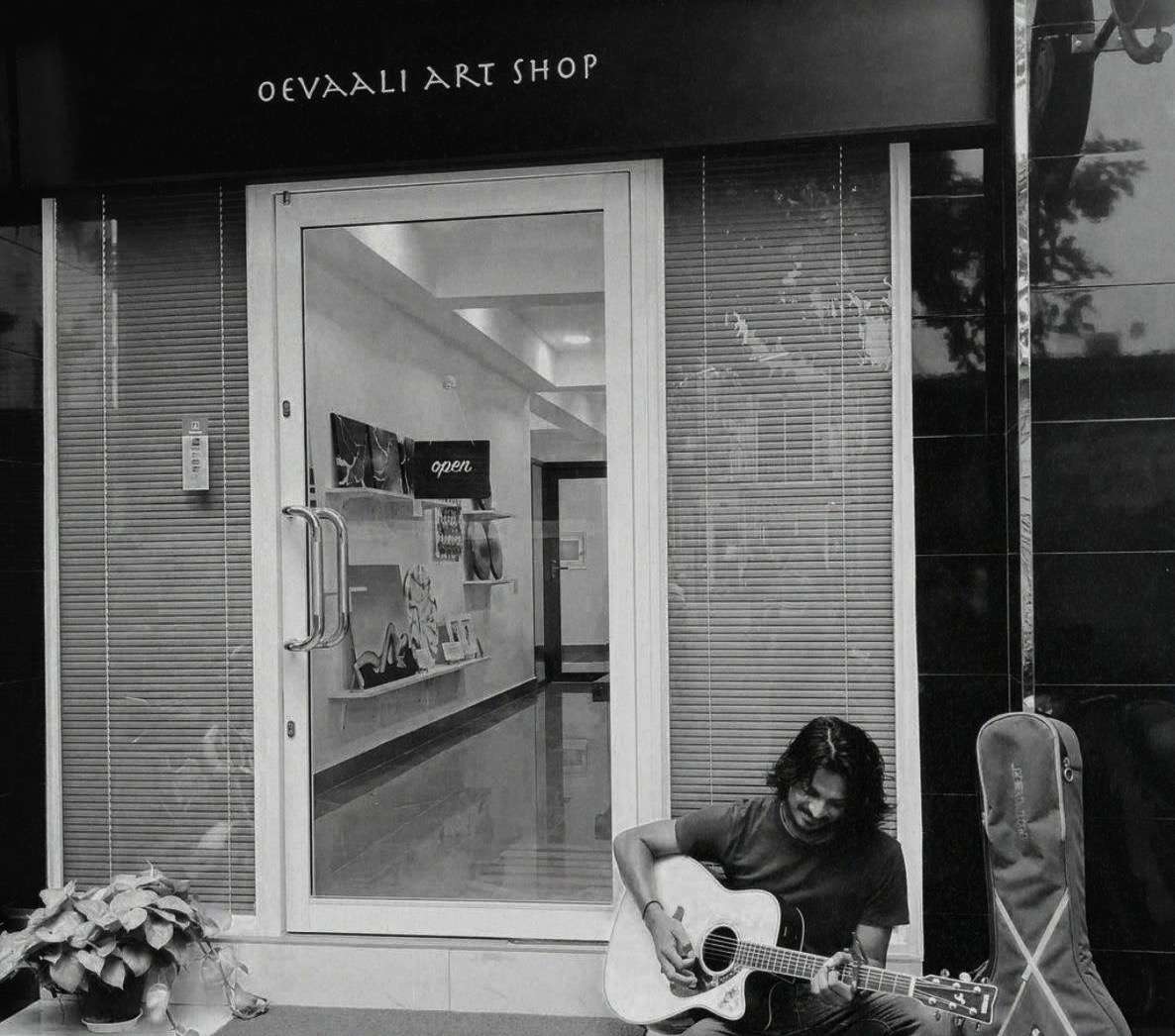 2018 — Oevaali Art Shop Opens in Male' Maldives
Oevaali Art Shop opens its doors in Male' Maldives, on 28th September 2018.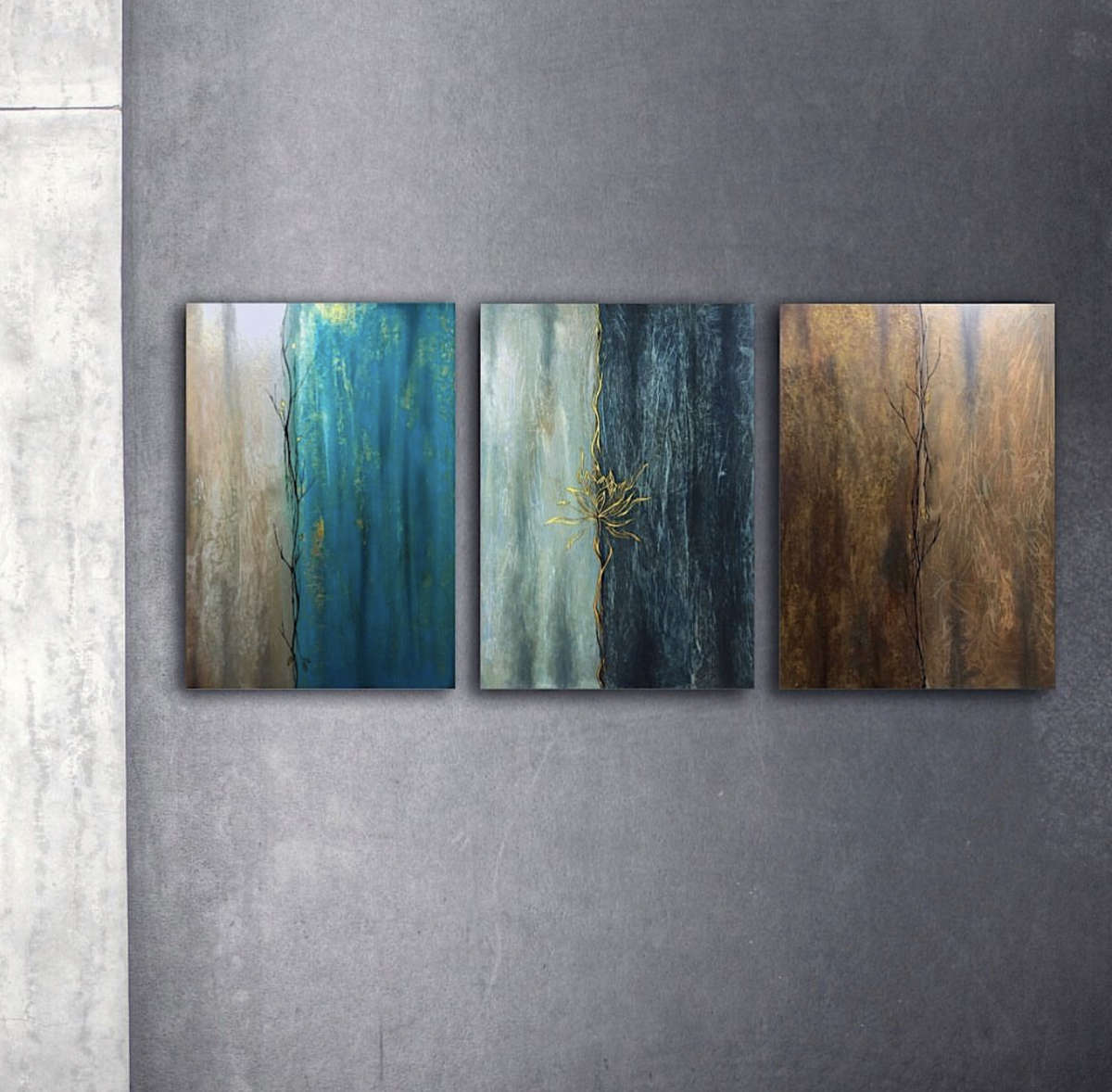 2018 — First Annual Exhibition: Heritage Through Folk
Heritage through Folk by Oevaali Art Shop weaved together a rich, captivating narrative of art from over 10 prolific Maldivian artists. Featuring individual iconic styles, these recollections and interpretations of old Maldivian tales delve deeper into our heritage, and taken as a whole, reflects the complexities of telling the Maldivian story.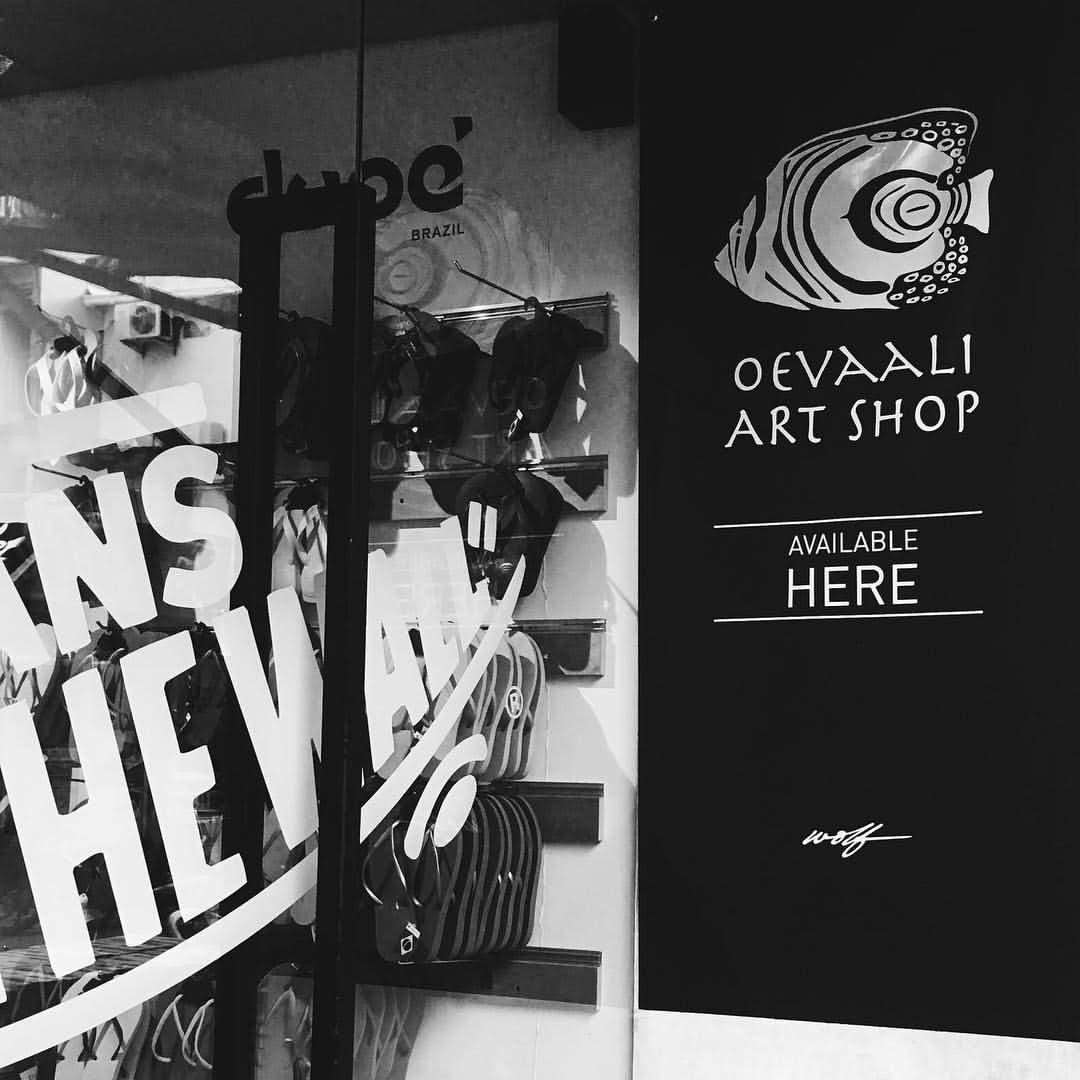 2017 — Oevaali Art Shop Products at Male' Outlets
Over the course of 2017, Oevaali Art Shop products were placed and made available in Male', at Wolf Maldives; and later, Toddy Inc.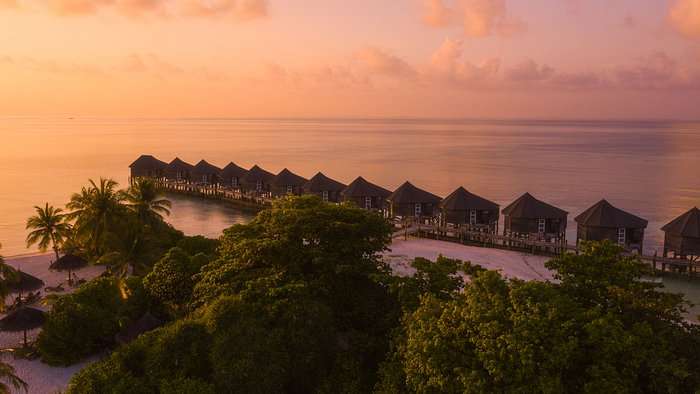 2017 — First Corporate Stockist: Kuredu Island Resort, Maldives
Since our founding in 2015, Oevaali Art Shop has become a trusted local partner in the Maldives, working closely and successfully with companies, resorts and hotels making meaningful and locally designed decor, souvenir and gift choices. We are excited to continue to work with Kuredu Island Resort as our first, and recurring stockist.
2016 — First Bespoke Project with Coco Prive Private Island
Combining the artistry and hand-drawn elements of our resident Artists at Oevaali Art Shop, the Coco Privé scarf is designed with a colour palette chosen by the resort, and imagery that pays homage to the island it represents.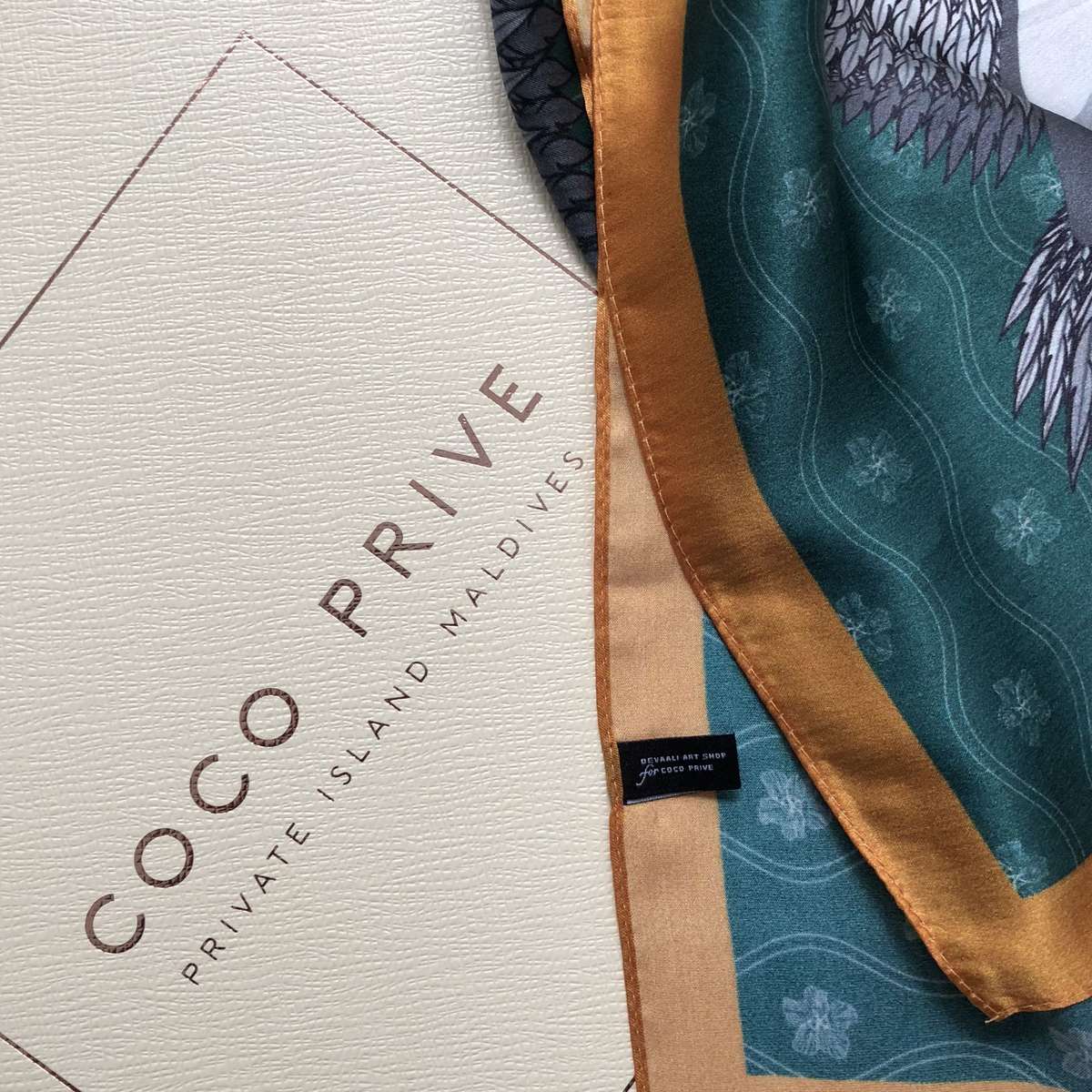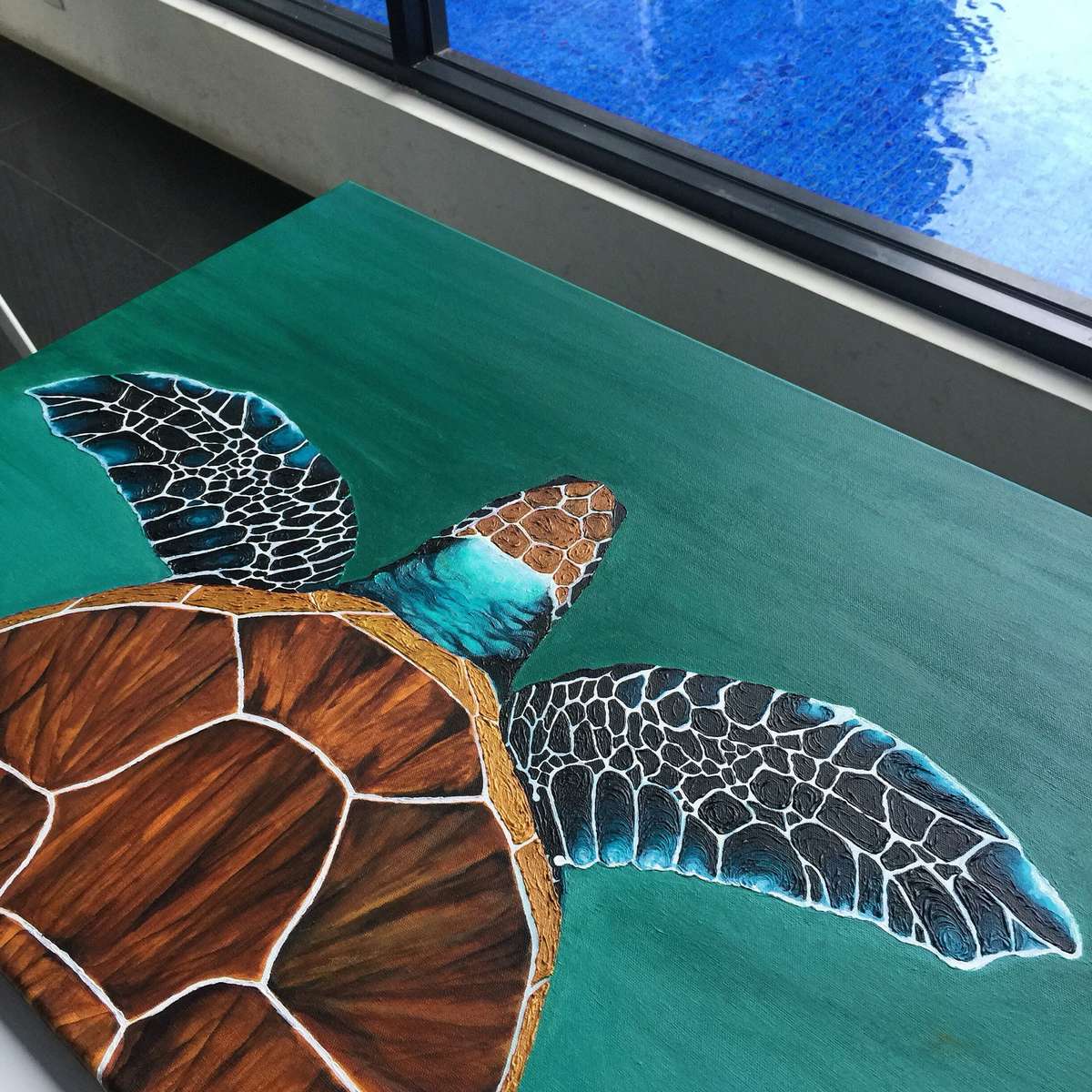 2015 — The Island Collection
A collection of paintings inspired by the stunning marine life of the Maldives, was showcased in December 2015, following which oevaaliartshop.com was launched as a fully operational online store with worldwide delivery.
2015 — An Idea Between Sisters
Founded in 2015, Oevaali Art Shop began as a simple idea between Maldivian sisters Raniya & Raya Mansoor, and started up as a Partnership with Ali Ajikko and Ismail Rasheed. Having found themselves living together in Singapore after many years, the sisters reconnected with their love for art. From this, combined with being away from home, began a small collection of art pieces paying tribute to the oceanic wonders of Maldives. Countless kitchen table meetings later, along with art and design work completely taking over their apartment, www.oevaaliartshop.com was finally launched as an online store, with worldwide delivery.