Art Gallery
The core of what started it all, Oevaali Art Shop has always carried a collection of original artworks within its store. Almost six years after its founding, Oevaali Art Shop is moving to a brand new location. Imagined and conceptualised by the Oevaali Art Shop Partners, engaging all-Maldivian architects, builders and artisanal crafters, from the showroom to the dedicated art gallery, the echoes of Oevaali Art Shop's love for natural textures, straight lines and contemporary minimalism can be perceived throughout the purpose-built 2-floor space.
The entrance, in a facade of charcoal black, glass and ornamental lights draws you in to the ground floor, home to Oevaali Art Shop's lifestyle collections, with the backdrop of seamless, concrete finished titanium floors, walls and ceilings. A black staircase leads to the next floor, up to an in-house Art Gallery and meeting spaces. Green potted plants throughout the shop and gallery resonate with the mesh of natural textures and modern finishes that is characteristic of Oevaali Art Shop's art and design philosophy.

Th Art Gallery space is currently closed as there are no on-going exhibitions.

Locate Us
Recent Exhibition: A Glimpse of Light
"A Glimpse of Light" by Raya Mansoor showcases a collection of paintings made with acrylics and mixed media, capturing the sun rays and moonshine; symbolizing light, hope and trusting the journey.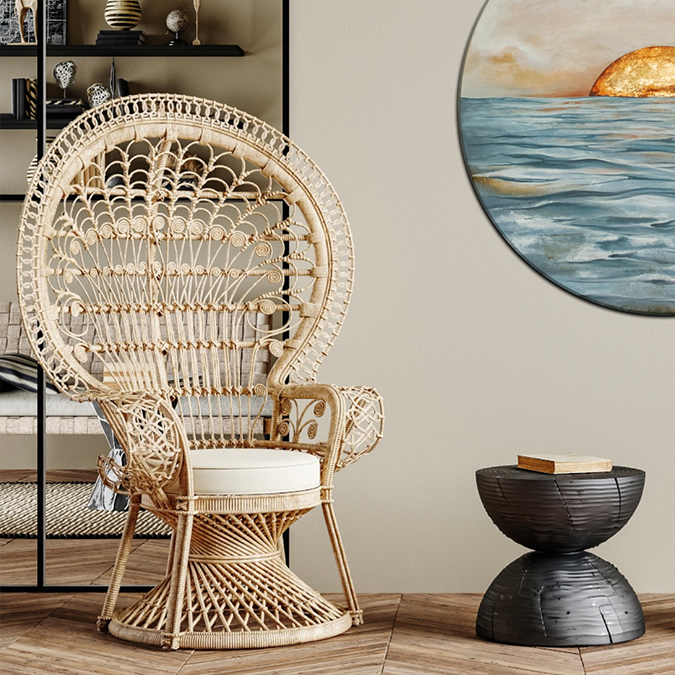 A take on embracing each day, new and fresh. It is about growth, learning, reconnecting with yourself and finding peace. We radiate what rests within us.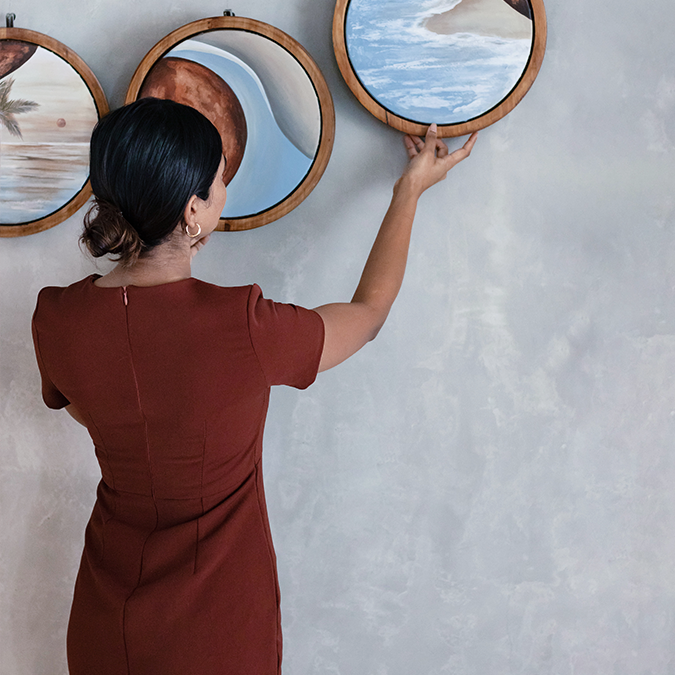 Raya Mansoor, co-founder of Oevaali Art Shop, is an Economics graduate, self-taught painter and designer. Radiant, often colourful and bold, Raya's paintings connect to our island home.